Celticroots
Wish Stone - Ceangal/Connection
Regular price
Sale price
€35.00 EUR
Unit price
per
Sale
Sold out
The stone collection are wish stones from an ancient tradition of tossing a stone three times while crossing a stone wall and making a wish. Five magical trees were believed to protect Ireland; three ash, an oak and a yew.
In ancient times the oak tree was connected with strength.
This ancient wood has been lovingly and carefully carved to release the natural form and etched with a message for you. When you need it carry this stone with you; know it connects you back through 5000 years of our ancient traditions.
Measures 80mm x 60mm. Available in bog oak or bog yew. This item may be personalised, click the personalise button to start.
Share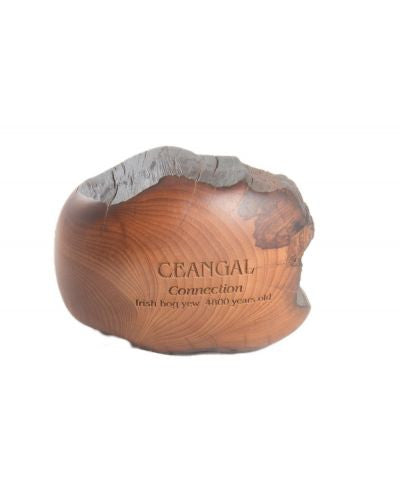 Please find some of the questions we are often asked about orders
Delivery and Returns

Deliveries within Ireland are with DPD. Free shipping for all orders over €100 within Ireland. Overseas deliveries are either DPD or Fedex. Shipping costs where not calculated; as part of the order process can be completed by emailing us details of where you would like delivery and we will revert to you as quickly as possible.

Cost of returns are the responsibility of the customer; except where product is damaged. Please notify us of damages within 48 hours of delivery.
How Long will my Order take to arrive

Once an item is ordered and payment has been taken, an email will be sent as confirmation. Usually all orders are dispatched in 3/5 working days via our nominated carrier. Shipments within Ireland, Europe, UK and the United States of America are sent via an Post and can take slightly longer. The confirmation email will have full details enabling you to track your order.
What method of Payments to do Accept

At Celtic Roots we use Stripe, as it is a trusted and secure payment method. We accept all major credit cards including Visa, Mastercard. 

We are also pleased to accept Paypal.